Dirty French Trout Meunière with Dried Apricots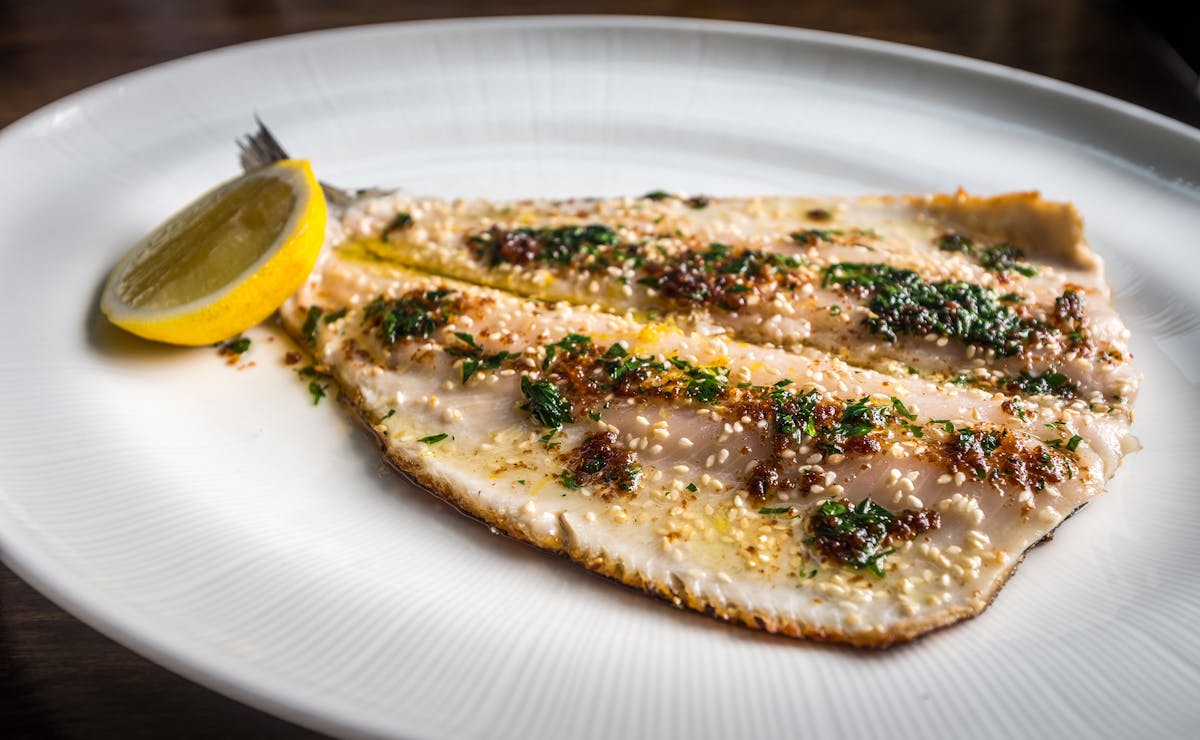 ¾ cups toasted sesame seeds
4 5 ounce skin on trout fillets, pinbones removed
6 tablespoons canola oil
Kosher Salt
Pepper
1 Stick unsalted butter, cut into tablespoons
¼ cup minced shallots
1 garlic clove, minced
3 tablespoons apricot preservers
2 tablespoons chopped dried apricots
1 tablespoon fresh lemon juice
1 teaspoon toasted sesame oil
2 tablespoons chopped parsley
Lemon wedges, for serving
1. Spread the sesame seeds on a plate. Rub the trout fillets with 2 tablespoons of the canola oil and season with salt and pepper. Coat the flesh side of each fillet with sesame seeds, pressing gently to help them adhere.
2. Preheat the broiler. In a nonstick skillet, heat 2 tablespoons of the canola oil. Place 2 fillets skin side down in the skillet and cook over moderate heat until the skin is crisp and the fish is almost cooked through, 5 minutes.
3. Transfer the fillets skin side down to a rack set over a baking sheet. Wipe out the skillet and cook the remaining 2 fillets in the remaining
2 tablespoons of canola oil.
4. Broil 8 inches from the heat until the seeds are golden and the fish is cooked through,3 minutes. Transfer to plates.
5. Melt the butter in the skillet. Add the shallots and garlic; cook over moderate heat, stirring, until the butter is golden brown, about 3 minutes.
6. Off the heat, stir in the preserves, dried apricots, lemon juice, sesame oil and parsley. Season with salt and pepper, spoon over the fish and serve with lemon wedges.