Carbone Veal Parmesan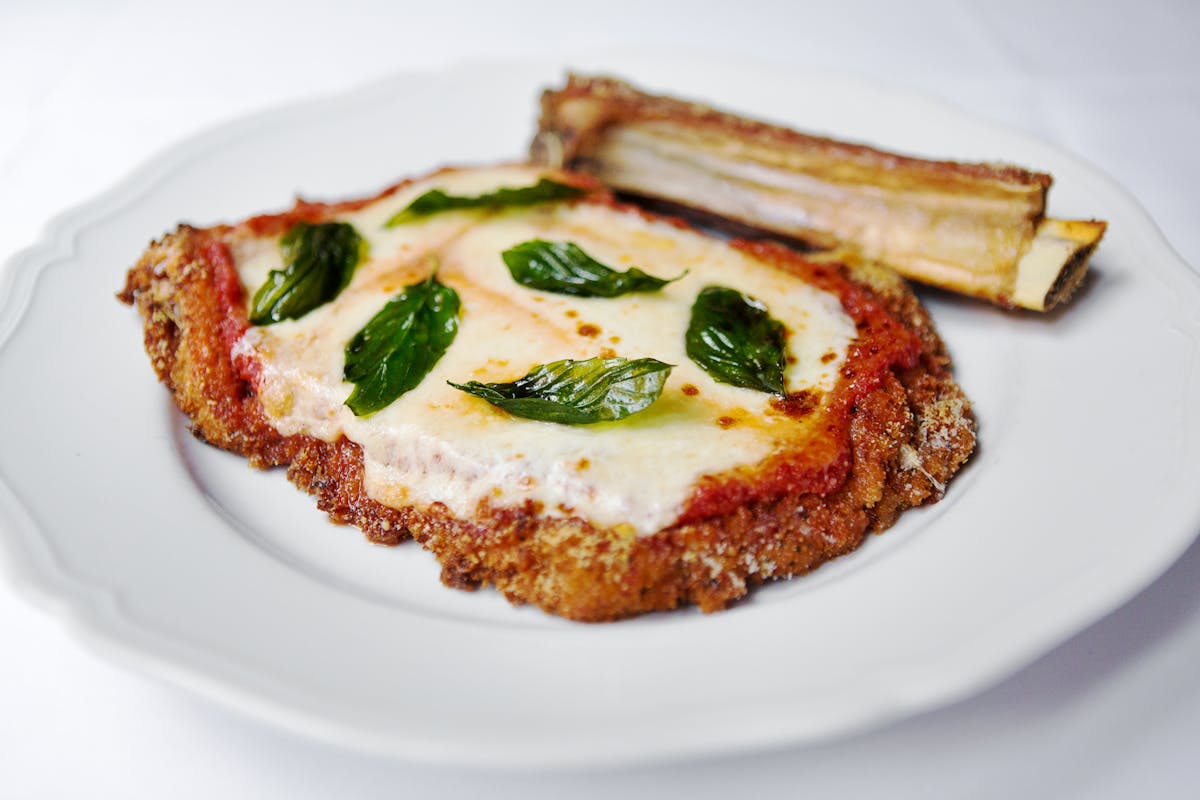 4 each 8 ounce Veal Chop with Bone
12 ounces Tomato Sauce
10 ounces Fresh Mozzarella
8 Ounces Grated Parmesan
12 cups Progresso Bread Crumbs
6 Cups egg wash
4 cups flour
1 pound butter
1-2 springs thyme
2 cloves garlic
Pinch salt
Using a meat mallet, pound Veal until it is approximately 12 inches in diameter
Coat the veal fillet using the standard breading procedure (flour, egg, breadcrumbs)
Heat up a large sauté pan with butter and approximately 5 tablespoons of olive oil
Add thyme, Garlic, and a pinch of salt
Shallow fry veal until it is golden brown on both sides, flipping it olive through the process
Remove and drain excess fat on a paper towel and place the cooked veal on a baking sheet
Spread an even layer of tomato sauce on top of the veal and place three to four slices of fresh mozzarella.
Sprinkle grated parmesan cheese (to preference) and place the Veal in the oven until the cheese has melted.
Add a small amount of tomato sauce on the serving plate and carefully place the Veal Parm on top.
Garnish with Basil leaves and top with additional Grated Parmesan to finish.